On a fitness journey, who knows where this year will take me?
---
Age: 27
Profession: Vehicle Builder
Stats: Height 6ft5 (195.58cm) | Weight 105kg (231lbs)
Body Type: Ectomorph (Naturally lean, and have difficulty building muscle)
---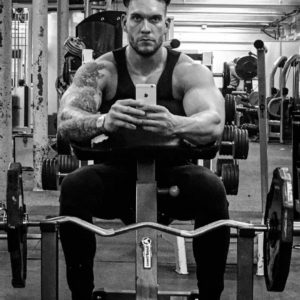 Why do you train?
I find it a release from stress.
Training keeps me on the right path and it steers me away from bad life choices and most of all training keeps me level headed!
I really enjoy training because keeping fit & active I find is a vital part of life. Finally it helps with everything including work & my family life.
How do you balance your life commitments with your training?
I work permanent night shifts so as soon as I finish work at 6:20am, I head to the gym and then I train from an hour to an hour & a half.
I do find it hard to do this because after a 9 hour work shift I'am already absolutely shattered but that's where willpower & determination comes in!
You don't achieve your goals by sitting around at home. My family are very supportive & I always make time for them.
What are you most passionate about?
Achieving any form of fitness goals! I respect all types of fitness training from power lifting to running to boxing & all of those in between! I find it beneficial to myself & my training to combine all different training styles. An I always strive to be the best that I can be!
What is your Favourite Quote?
If at first you don't succeed try & try again!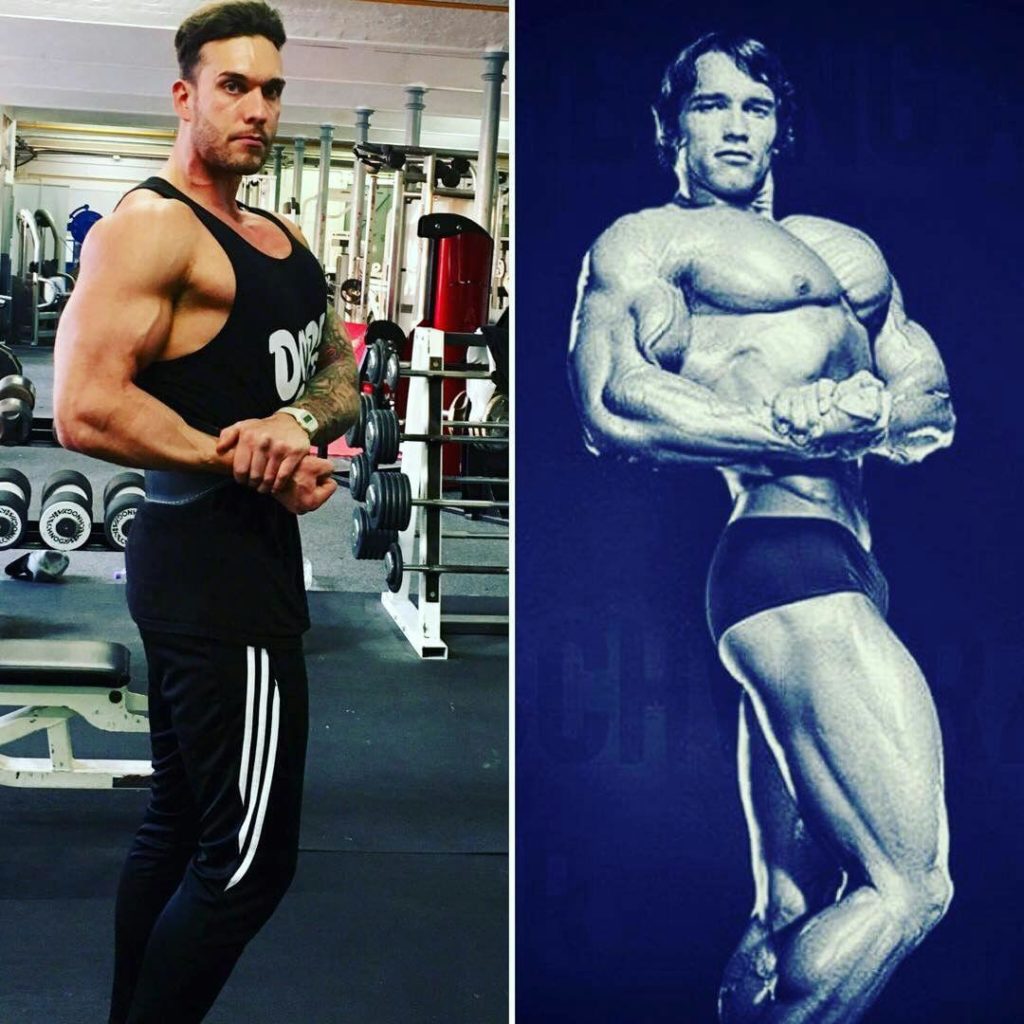 ---
Training
What is your training philosophy and why?
I combine a mixture of all training styles. From callisthenics, body building, cross-fit, power-lifting, boxing & athletics.
What workout routine has worked best for you?
Monday: Cardio ( Run, Row, Bag work & Abdominal Exercises )
Tuesday: Strength Session ( All major compound muscle groups. Squats, Bench Press, Dead Lifts, Clean & Press, Clean & Jerk )
Wednesday: Callisthenics ( Muscle Ups, Pull Ups, Dips, Press Ups & 20 minutes Cardio )
Thursday: Legs & Cardio ( Circuits & Super Sets, Squats, Leg Extensions, Hamstring Curls, Kettle Bells, Medicine Balls Slams, Skipping, Box Jumps, Rowing, Battle Ropes & Abs )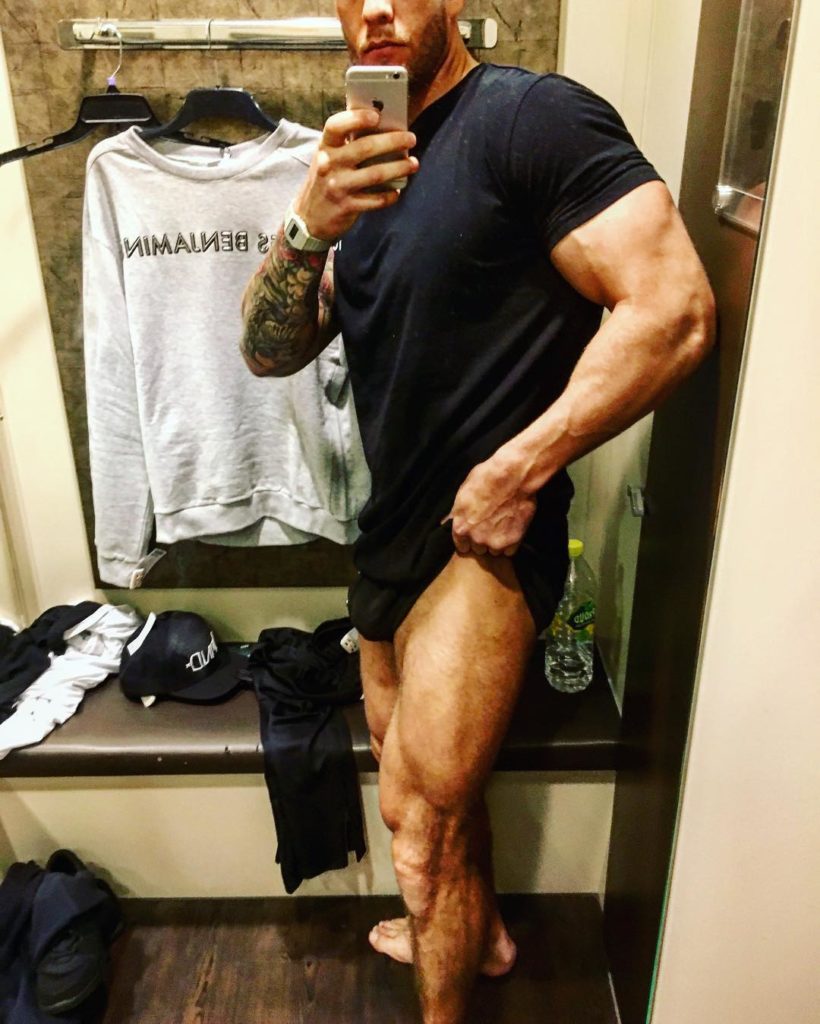 Friday: Private Boxing Sessions ( Pad Work, Boxing Drills & Sparing )
Saturday: Rest Day
Sunday: Weight Training ( Back & Shoulders & catch up on any muscle groups missed out in the week )
What is your favourite body part to train?
Chest
How do you prevent injury when you train?
I try to be in control of all my movements. Also I listen to my body, muscle & joints.
What is your cardio like?
Very Intense. As evidenced by my sample workout above.
Do you use any equipment that deserves a special mention and why?
York Wrist straps
---
Nutrition
What is your nutrition philosophy and why?
I eat to how I train. Depending on what sessions that I'm doing I will fuel my body accordingly. If I need more carbs I will consume more carbs but always make that everything I do eat has a health benefit & is a cleaner version.

What strategy/strategies do you use for your meal prep?
Breakfast – Porridge Oats with Almond Milk, Fruit & Honey, Followed by a Usn Protein Shake

Lunch – Egg White & Chicken Omelette With a side of spinach.

Dinner – Meat ( Fish, Chicken or Steak ) Veg  ( Spinach, Kale or Broccoli )

Second Evening Meal – Vegetable Stir-fry.

3 x Usn Protein Shakes Through The Day

Snacks – Rice Cakes with Wholeearth Peanut Butter & Sliced Banana, Natural Yoghurt With Frozen Berries, Also I drink at least 4 litres if water a day.
What are your top three cheat meals/foods?
Pizza, Ice Cream, Fish & Chips.
Do you use any cookbooks, or apps that you would recommend?
I use Lean In 15 for some ideas.
---
Supplementation
What is your supplementation like?
USN Protein Shakes, Vitamins, BCAA Amino Acids.
Which brands do you use and why?
USN Protein Shakes because I like the flavours.
---
What advice would you give someone who is trying to start their fitness journey?
You need to start from the bottom to work your way up!
Do not put yourself down or be to hard on yourself.
The key is being consistent & eventually you will achieve your goals.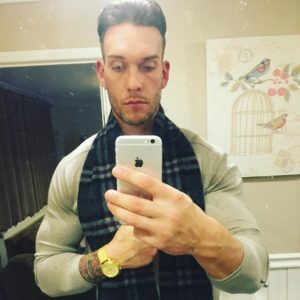 ---
Social Media and Contact
Follow my journey on instagram @eddieorme