If you want to learn how to lose weight fast for an event or after a great holiday, then you simply need to read this review.
---
4 reasons you fail on a diet
The average dieter makes 4-6 dieting attempts per year, and when these attempts aren't successful, it can leave you feeling like you cannot succeed without superhuman tenacity and dedication.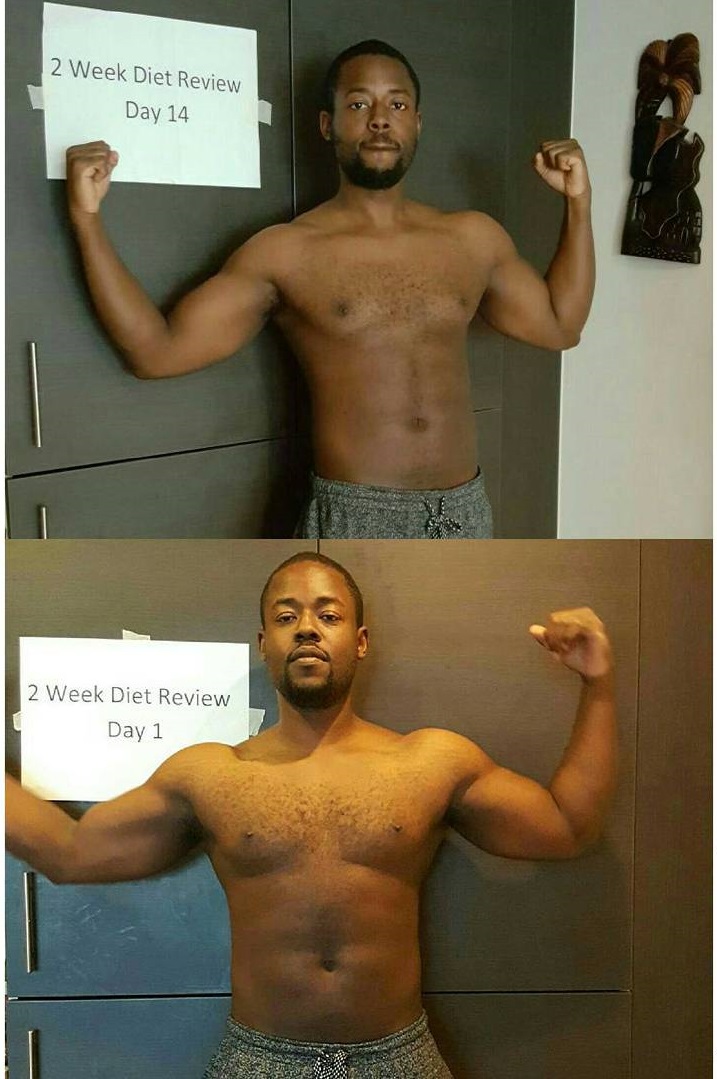 You may even have told yourself "I am done with dieting for good!" But how would you feel if I told you that 2 weeks from now you could be wearing trousers that used to fit, and you will be shopping around for new clothes because the old ones are now baggy?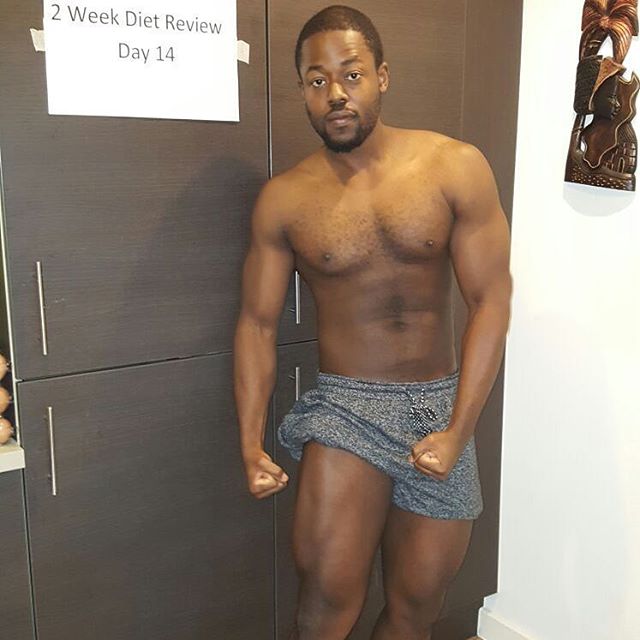 Before I go into the diet, I am going to try and explain four reasons why you have not succeeded on your diets so far.
You set unrealistic calorie intakes
The "starvation mode" method of dieting only sets you up to fail. You start consuming so little food, your body literally starts shutting down to conserve fuel, and when this happens, you are on a one-way path to a fat loss plateau. Yes, you should lower calorie intake to see fat loss results, but you need to do it in a way that maintains your "metabolic engine".
You are not getting enough satiety-boosting nutrients
Most diets fail to provide enough of the two most filling nutrients: protein and fibre. You need protein to function optimally. It's also breaks down slowest, providing the body with lasting satiety. Couple protein with dietary fibre, found in fresh fruits and vegetables, and digestion will slow even further.
Many crash diet plans are very low in protein. While they recommend lots of vegetables, many discourage the consumption of fruit. By making these two nutrients a focus of your plan instead, you can see faster, lasting results while actually enjoying your diet meal plan.
You spend too much time on Meal Prep
Who has an hour each and every day to meal prep? Not me — and definitely not you. Yet, many diet plans are complicated enough to require this. If that describes your diet, it's no wonder if you're failing.
Alternatively, you want to find an approach that gives you basic and easy-to-implement guidelines that help you realise true success with your program. This plan should not require hours of extra effort each week. In that case, it's stealing free time that you should use to reward yourself for good behaviour. It should work with your lifestyle, not against it. When you find such a plan, it'll be cake to stick with it.
You are too focused on making the diet work long-term
Chances are you've heard that any diet plan you use should follow a long-term approach. That's excellent advice! However, if your diet plan is designed to span months, this can be a motivation killer. whereas a diet that lasts Two weeks is optimal because that's how long it takes to form long-term habits. Two weeks is also a long enough period to see good results.
Anyone willing to lose weigh can diet for two weeks. This is foundation to The 2 Week Diet. In many, many cases, the initial transformation is so remarkable, it provides abundant motivation for continued fat burning.
Success breeds success.
To harness the powerful psychology behind The 2 Week Diet, check it out here
2 Bonus Points
I found that taking Conjugated Linoleic Acid (CLA) really increased fat burning. CLA is a dietary supplement that helps prevent fat from building up, controls food cravings by suppressing appetite and assists in lifting the overall mood by increasing serotonin level. You can pick up a free bottle of CLA safflower oil with your first order here.
I put together a free e-book that can really help you kick start your diet right now! It breaks down everything I learned from doing the 2 week diet into easy to follow steps, including a full shopping list.
Download the free diet plan below (Worth $37).
---
How to lose weight fast
The 2 week diet has a free launch book which you can download here.  This book actually breaks down the science of fat loss, and the best part is that it is all free!! It does everything except lay down the diet plan, you have to part with at least $37 for this luxury. To be honest, it was the best $37 I have ever spent!!
The below video sums up how to lose weight fast.
It really is that simple! Your shopping list needs to consist of vegetables, some low carb fruits and protein sources. Over the two weeks you need to make sure you are hitting your protein macro, but cutting your carbs and fat as best as you can, stretched over as many meals as is convenient for you.
When your body is starved of carbs and fat, it has no choice but to go for the stored fat. The adequate protein will ensure your body has what it needs to repair itself and keep lean muscle amongst a whole host of things protein does.
How to calculate your Macros
Bodybuilding.com has a really great tool for this. Click here to open in another tab. Fill in your details, press enter and you are all set to go.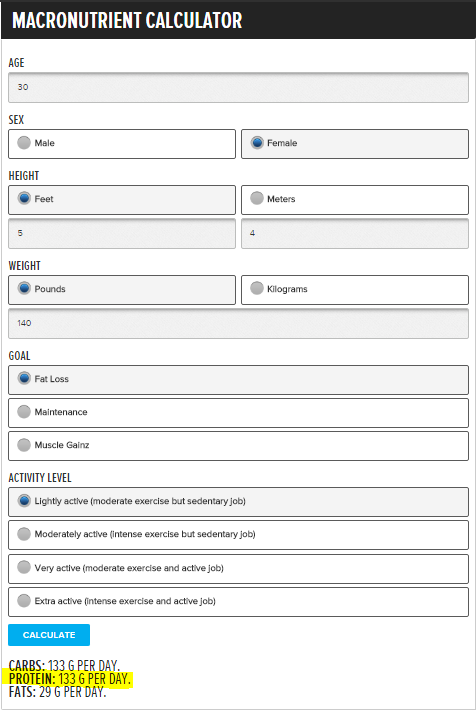 I found that cutting my carbs requirement in half was what did the trick for my body. I never really watched the fat intake, but I only consumed fat that was already in my protein source. So no added fat like butter, cream cheese, peanut butter etc.
I also chose to have 6 meals a day. So I was getting about 10g of carbs every meal. I found this completely eliminated brain fog which you get on traditional Keto diets, or low carbs diets.
How to prepare your meals
Boil, Steam, Bake, or Grill are the four main ways to prepare all your meals. Avoid frying or roasting where possible to minimise your fat intake. Grilling your protein sources helps further reduce your fat intake.
I highly recommend you keep your meal prep simple, e.g. broccoli and baked chicken thigh. Don't bother getting fancy and trying to make a meal from a recipe book, in the first 2 weeks.
If like me you decide to make the diet a permanent fixture in your life, then here are some great cookbooks that complement this diet.
---
Vital equipment for this diet
If you are serious about getting fit you need to make sure you have these essential tools in your arsenal.
Smoothie maker for your protein shake
Protein shakes are they cheapest way to hit your target macro allowance of protein. So a good smoothie maker is absolutely essential, to make each experience tasty as possible. Below are some links to the highest rated smoothie makers on Amazon.
Portable mixer for your protein shake
If like me you workout during your lunch break, then you need a protein bottle. I hate hate hate having lumps in my protein shakes, so I had to get the vortex mixer. I went for the Promixx 2.0, it is a must have as you can carry it everywhere with you. You just can't use it to crush ice.

So cool right!! You can pick one up at Amazon for about $45.
Steam cooker for your vegetables
I personally just use a steamer bowl, as I prefer to bake and grill my vegetables. But if you really must have the gadgets, here are some of the highest reviews on amazon.
The Instant Pot IP-DUO60 7 In 1 Multi-Use Programmable Pressure Cooker, 6 Quart | 1000W – $100 has 4.5 star rating from over 18k reviews on Amazon!
Tupperware
Everybody knows Tupperware is the real secret to a lean body! Food prep is not complete without the perfect tupper for every meal that is easy to carry and wash. I would only recommend one type here. A Tupperware set with compartments.

 The Meal Lab – Meal Prep Containers are one of the best sellers for a reason. They make it easy to have your protein, veg, and fruit separate for each meal.
Air fryer for those who just love fried chicken!!
I personally do not own one of these bad boys, but the T-fal FZ7002 ActiFry Low-Fat Healthy AirFryer Dishwasher Safe Multi-Cooker, 2.2-Pound, Black has really good reviews on Amazon. 

---
3 Secrets To Stick To this diet
Get A Diet Buddy – One word of advice: don't go at it alone. Those who get a diet buddy will experience the high's and low's together. They stand a much better chance of success in the long run. If you can't convince someone to diet with you, at least find someone who will support you and keep you accountable as you need it.
For me this was instagram!! I used my @ondawagon account to keep myself accountable. I posted my daily weight, and meals. It really kept me motivated, and motivated some other people to get #ondawagon.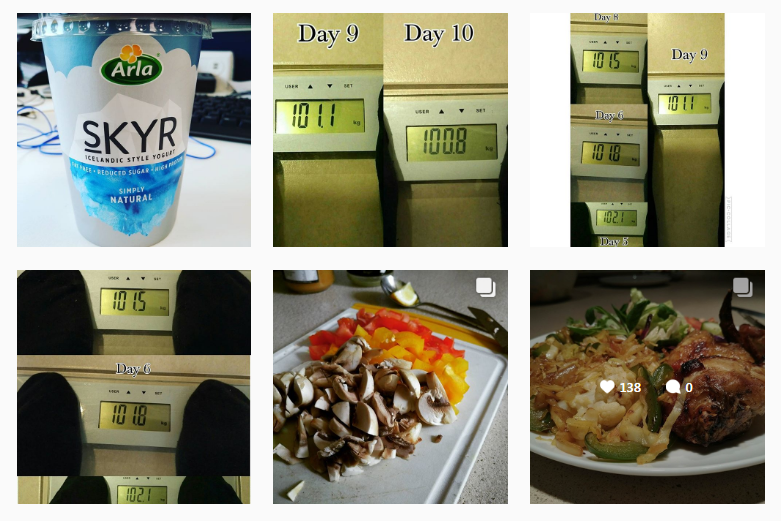 Use Hunger-Busting Strategies – Hunger is another reason why many people can't stick with a fat loss diet plan. That's natural, but avoidable. Either they cut their calories too much, or they lack foods that promote satiety.
Focus your diet around foods that break down and digest slowly. Lean proteins coupled with fibrous carbohydrates are the best choices, followed closely by small doses of dietary fat.
While fat calories can add up quickly, small amounts can work wonders for hunger control.
I think this is what I enjoyed most about the diet, I may not have enjoyed every meal that I eat, but I was never hungry, and I was never without energy.
Set Short Term Goals –Think about what you want to accomplish in two weeks. It can be beneficial to dream about your transformed body in a year's time, but only in tandem with achievable short term goals. Otherwise you will lose sight of the light at the end of the tunnel.
After the 2 weeks, I decided to do another 2 weeks, and I am basically living my fitness life 2 weeks at a time now.
There is something about 2 weeks that is so achievable, and while writing this I will be going into the 2nd week, but it is actually week 4. Longest I have been on a low carb diet!!
Check out the 2 Week Diet plan, which teaches you how to build proper habits over the course of two weeks. Equip yourself for a future of weight loss and health maintenance.
---
Problem Foods to Avoid on this Diet
Many people work hard on their diet,  but fail to see the transformation they wanted. Hopes were high, but the scale just isn't going downward.
Often the issue is that they are incorporating certain foods in their diet plan that are actually not diet foods at all. The diet industry is big business, and unfortunately many companies market their products as healthy, even though they are counter-productive options.
What are these foods? Here are three problem foods you need to cut from your diet immediately.
Fruit Flavored Yogurts
Fruit flavored yogurts are a favorite among many dieters, but many fail to see them for what they are: pint-sized sugar bombs. Individual yogurt packs have gotten unhealthier and unhealthier, while their reputation as a go-to diet food has regrettably survived.
Next time you're picking out your favorite yogurt, double check the sugar content. You might be surprised to find there are 15+ grams of sugar per serving.
Of course you can purchase the sugar-free varieties, but then you'll be consuming unwanted artificial sweeteners, which can be just as bad for you.
Instead, opt for plain Greek yogurt. Flavor it yourself by adding a handful of fresh berries.
Fat-Free Products
Beware of any product marketed as 'fat free'. These products proudly label themselves as fat-free, and that very well may be true.
But ask yourself, if the fat is removed, what has been added? Time and again, the fat content has been substituted with something just as undesirable.
Often that means heaps of sugar.
If you are trying to lose body fat, sugar is just as bad — if not worse — than fat is.
Protein Bars
These may seem like a great option because they contain protein,  but once again you have to look a little closer. Check that sugar content. Most protein bars have upwards of 15 grams of sugar per bar. Some contain 30 and even 40 grams.
In actuality, these are glorified chocolate bars. While you can buy a few bars with very low sugar content (five grams or less per bar), these will require a little searching.
---
Tips to Follow on how to lose weight fast
Eat Your Daily Allowance of Protein – To increase satiety, preserve muscle mass, and keep your body healing.
Eat Regularly – To keep hunger at bay, avoid food cravings and energy lows.
Prioritize Fresh Foods – Eliminate processed food, focus on fresh fruits and vegetables, healthy fats and oils, and lean proteins.
Set Short Term Goal –  Think about your strategy in the here and now, not months ahead. If your goals can only be achieved far down the road, it becomes too easy to lose sight of them. Live your life in two-week segments.
Avoid Comparing Yourself to Others  – Your body is unique and you won't see the same results as everyone else, so don't expect to. Start comparing yourself today to yourself from yesterday.
---
 Exercise
This diet works so much better with exercise.
I would recommend you go to bodybuilding.com for free workouts. They have amazing programmes for men and women alike. I have done the MFT28 by Greg Plitt and thoroughly enjoyed it! If you are able to make it to the gym twice a day, I highly recommend this workout.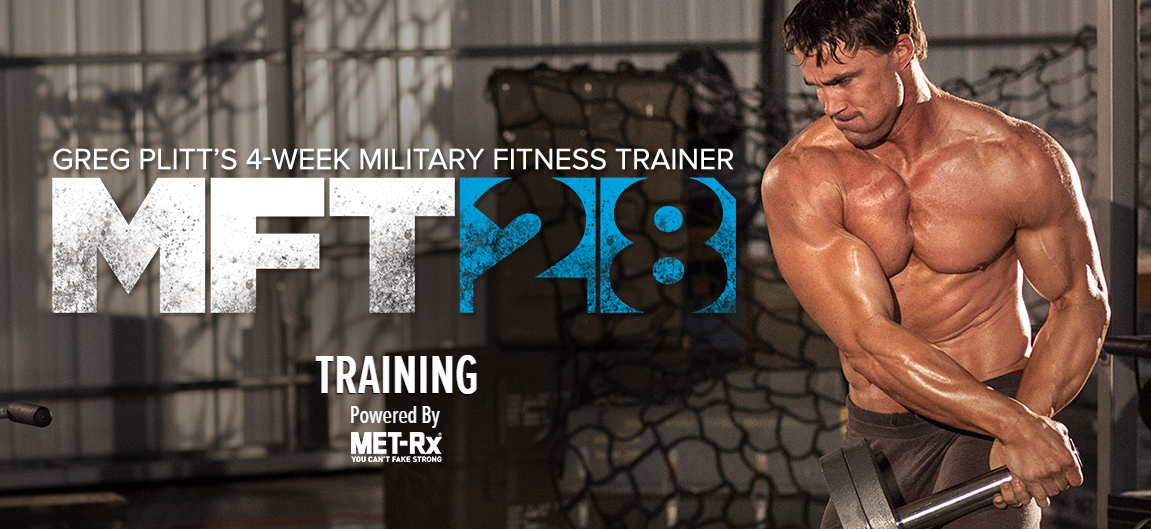 Paid Exercise programs
Whichever program you decide to get, make sure it has elements of high intensity training, to ensure you are burning fat.
---
I hope this article has been useful is showing you how to lose weight fast. I wish you all the best on your fitness journey.
Make sure to leave a comment below with any questions, and I will get back to you.
Also follow me on Instagram @ondawagon  to see how I am getting on with my own fitness journey, and check out some of our personal interviews with great Instagram profiles below.